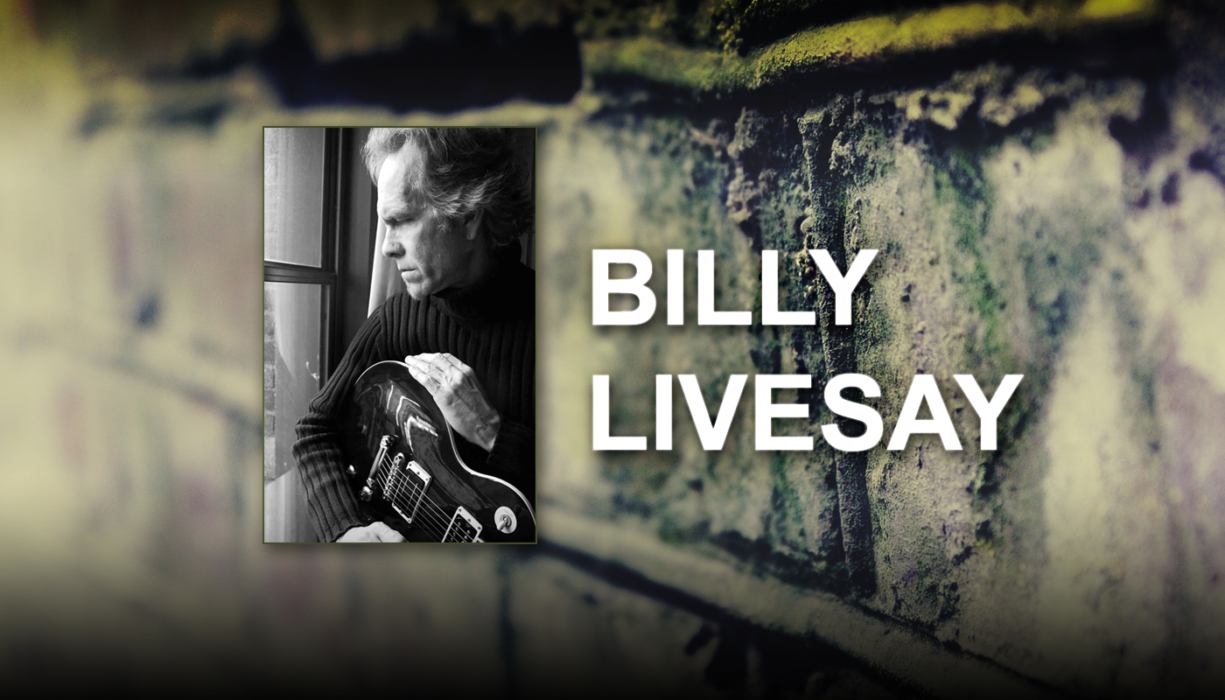 Billy Livesay
Born in Washington DC , Billy was raised in south florida and graduated from Hialeah High School.
After seeing "The Beatles" and "The Rolling Stones", Billy knew exactly what he wanted to do.
After high school at the age of 17 he cut his guitar and singing chops by first touring the country with a soul band and then various rock bands.
In the spring of 1998, Billy got the job, playing lead guitar and sharing the singing duties with "E Streeter Clarence Clemons". The band called "The Temple Of Soul" released 2 albums "Live In Asbury Park, Volume 1" and "Live in Asbury Park, Volume 2" featuring Bruce Springsteen. He played with Clarence until his passing in 2011.
Currently a respected member of the music community, Billy devotes his time singing and playing guitar with founding member of "Savoy Brown and Foghat" bassist Tony Stevens, as well as his own band "The Livesays".
Billy has forged a national career which includes: the licensing of 21 songs to an MTV series, and publishing deals with Kid Gloves Music,Transition Music, Fervor Records and Crucial Music.
Billy has placed songs in Motion pictures, NBC movies of the week and dozens of weekly television shows.
Contact Billy
The Livesays
Rest in Peace
Eddie Zyne 2/06/51-11/02/18
Billy has assembled a band of veteran musicians who share his vision.
The Band: 
→ Drummer Steve Rheingold, was a band member with the legendary Wayne Cochran.
→ Victor "Cuqui" Berrios, who grew up in the Big Apple, brings a touch of the city to The Livesays with his Hammond B3 and impassioned vocals.
→ Bassist Jorge Laplume, from Havana, Cuba, with his Latin roots coupled with a steady diet of the rock groups The Who and Free, brings a bass sound that is both funky and thunderous.
The combination of the versatility of backgrounds and personalities of these veteran players is what makes their sound so unique.
What Billy has created with The Livesays is both memorable and moving.
« Classic-rock sensibility that draws on radio-ready hooks, well-brewed arrangements, and songs that quickly sink into the consciousness even on first hearing." What's more, the band's remake of the Byrds' "My Back Pages" is a close contender for what may well be the best cover of this classic ever recorded. »
-Lee Zimmerman, NewTimes Magazine – "Rose Colored Glasses"

The Livesays Website
SLOW RiDE
Billy also plays guitar and is the lead vocalist for Tony Stevens Slow Ride, featuring bassist and original founding member of Foghat and veteran performer with Savoy Brown. This powerful blues-rock ensemble delivers an explosive live concert performance bursting with passion and energy.
The Band
SLOW RiDE features former members of Foghat, Savoy Brown, Clarence Clemons Temple Of Soul, Rick Derringer and Hall and Oates. SLOW RiDE is currently touring playing Foghat classics, originals, and wailing blues.
Tony Stevens Slow Ride Website